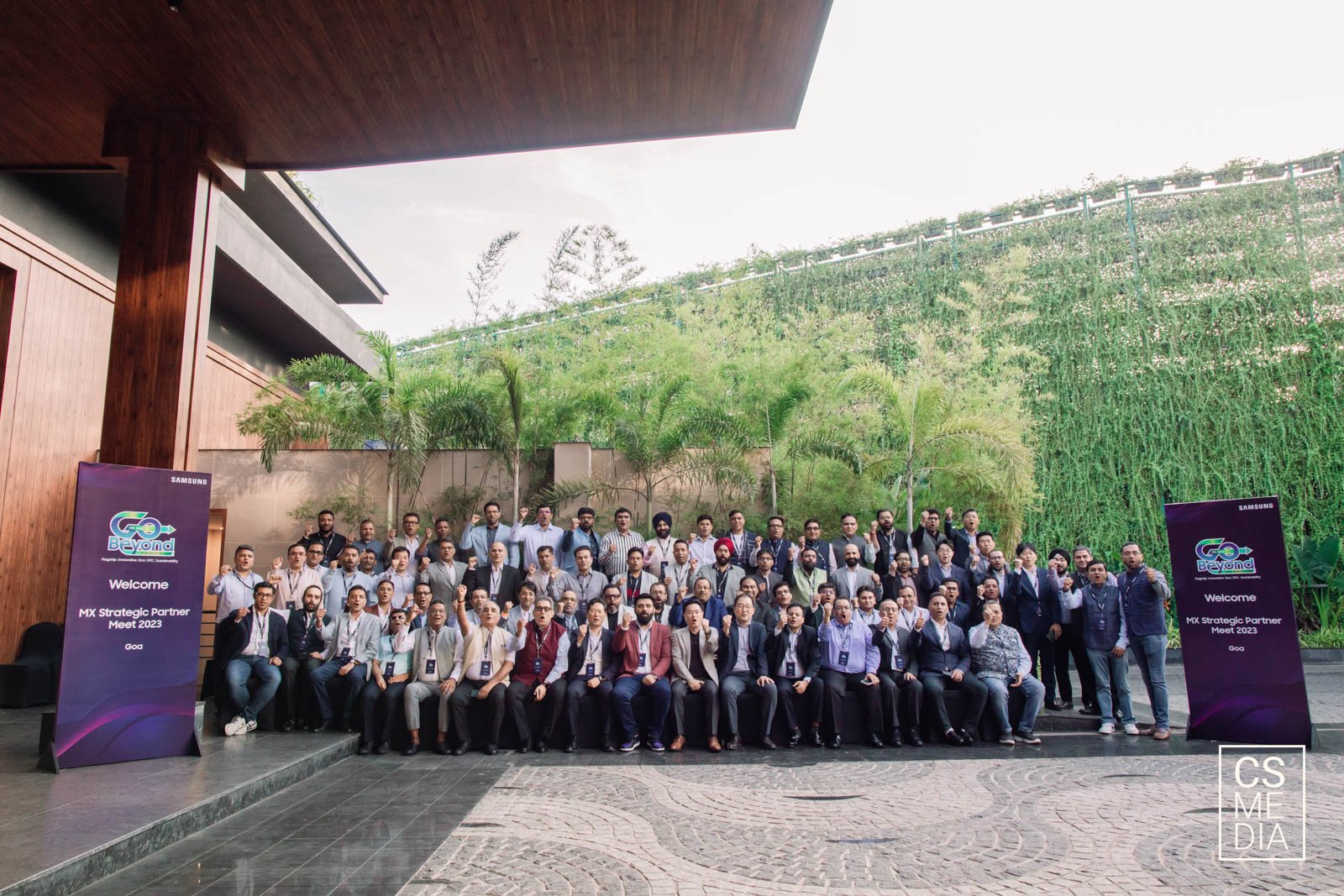 Samsung – Best Dealer Meet Photographer
Good companies value their customers, but great companies value the people who help retain and service their customers, their dealers and distributors. Professional dealer meet photographers help capture the real essence and fun that makes these meeting something to look forward to. 
Brands across the globe hold quarterly, half yearly or annual dealership meets to engage better with their company dealers and also to help establish a stronger connect with these very critical stakeholders responsible for their growth.  
Samsung, a global leader in consumer electronics actively holds multiple dealership meetings and conferences across various zones in India to connect better, reward and motivate their dealers to aid the process of Samsung's fast growth across the Indian sub continent.  
The annual dealership meeting for the western zone was held in April 2023 at JW Marriott Hotel, Goa. A lavish two day affair, this dealer meet event was attended by the best performing dealers and distributers of the West Indian zone and the top sales and marketing brass of Samsung India. The event was loaded with fun activities and knowledge sharing sessions, an awards night, gala dinner, sales meeting for discussing targets and leadership pep talks to acknowledge and bolster the spirits of their sales partners. CS Media was chosen as the dealer meet photographer to capture this eventful dealer meeting moments. 
Savour the various moods of a dealership meeting and MICE event photography from the eyes of the best MICE photographer for corporates in India. Capturing the real essence of the important stakeholders at work is the best tribute to their immense commitment and contribution towards their favourite brand. Relish your senses with some awe inspiring moments of excitement and thrill experienced at Samsung dealer meeting event, captured to perfection by India's best dealer meet photographer. 
Client: Unboxed Events
Company: Samsung India
Location: JW Marriott Goa
CS Media crew: 1 cinematographers, 2 candid photographers
Turn around time: 7 days