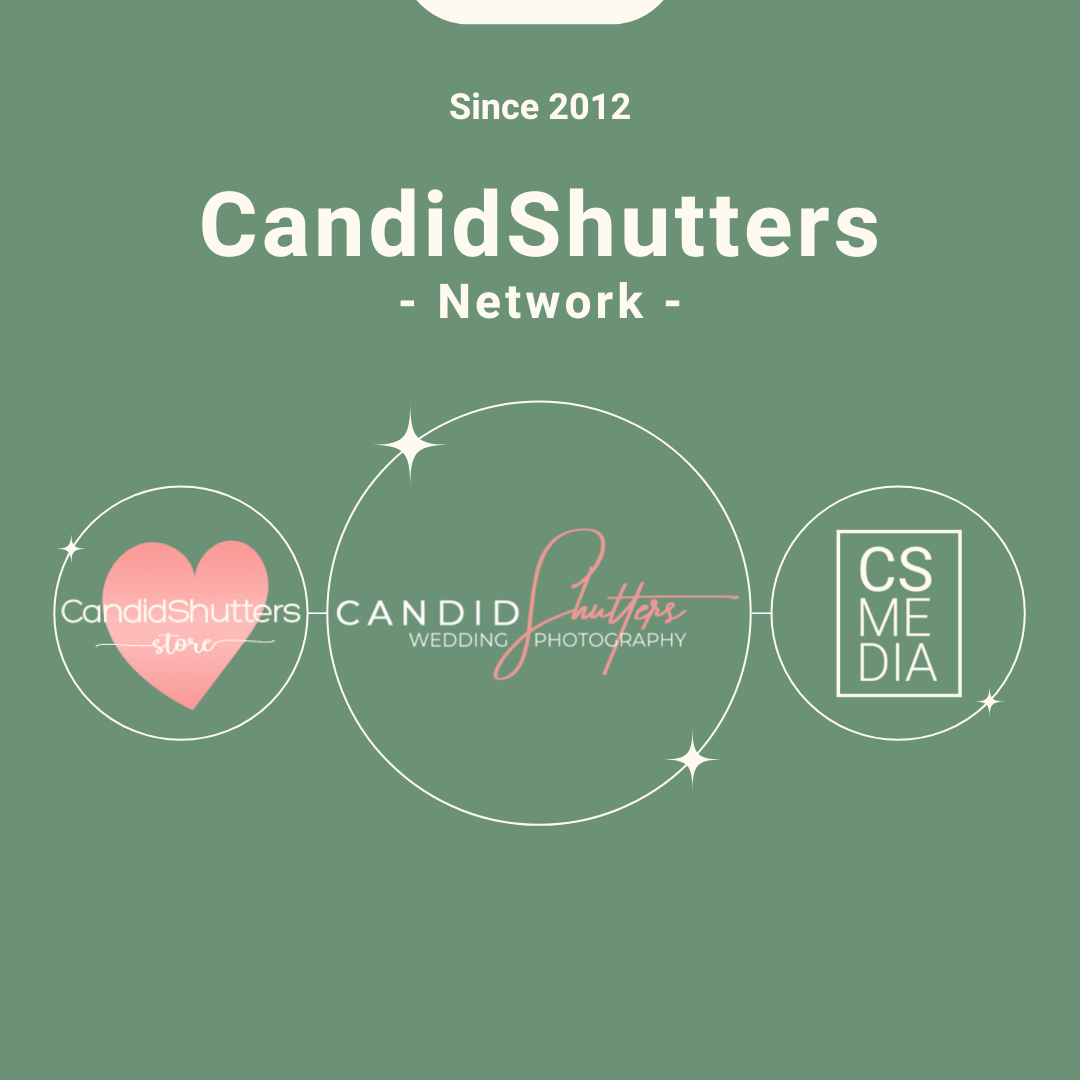 I am Pranjal Kumar, founder of CandidShutters. My professional journey has been a perfect marriage between my innate love for technology (owing to the family legacy in mathematics and science) and my fascination for films (storytelling to me is the most potent medium for a cathartic experience).
With a BE (Hons.) from BITS Pilani Goa and an MBA from NMIMS Mumbai, I dabbled between cushy jobs as a steel trader at Stemcor, as a business development manager at V2 solutions and as a sales manager at Pidilite in Mumbai.
However, my longing heart found peace once I allowed my mind to follow it. I decided to step out of my comfort zone and took a leap of faith and founded CandidShutters in 2012.
2012
I started it as a boutique photography and films brand focusing on the most treasured event in our lives - weddings. The sheer scale of emotions a wedding offers served as a perfect platform to satiate my creative appetite.
2015
Watershed moment
2015 was a dramatic year as CandidShutters found a new member added to its family. Neha Talwar joined in as a co-founder aiming to co-lead CandidShutters with her unique style and approach. An Economics (Hons.) alumnus from Jesus & Mary College, Delhi University, and an MBA from NMIMS Mumbai, she brought to the venture crucial sales, marketing, CRM and strategic management experience from her corporate stint at Pidilite and a rich start up experience as a founder of a D2C food delivery startup, TasteBells. Sharing Pranjal's interest in film making and with a perfectly aligned brand vision, CandidShutters became a 'Call of the heart decision' for her. Her arrival marked CandidShutters' aggressive foray in the corporate professional photography and videography space, a more organised focused approach towards our photobooks and prints vertical and establishment of another office in Gurgaon.
CandidShutters Media - corporate photography & films
As the company grew in stature and work so did the desire to move into newer related arenas to expand its reach and brand image. Having worked as a corporate professional and sensing a gap in professional photography and videography requirements by businesses, we forayed into corporate professional photography and videography through our sister concern, CandidShutters Media. CandidShutters Media is an all-in-one media services brand catering to business enterprises. Through our tailor-made solutions approach, we bring to the table a unique blend of creativity and corporate professionalism for a truly impactful output that helps reinforce your brand image and its growth. Our professional photography and videography portfolio (having a rich mix of industry stalwarts to new emerging brands) ranges from covering corporate conferences and seminars, exhibitions, awards ceremonies, product launches, corporate training and incentive programs, team engagement travels, public relations events, brand documentaries and films, to content creation and state of the art functional brand websites.
Realising the immense matchless power and tangibility of offline medium vis-à-vis online, we ventured into custom photo albums and prints to amp up the visual experience of our customers. Being in the wedding photography space, we had already been selling wedding albums since last many years. However, as the demand for reliable, creative professional album making grew, we decided to go with full force and hence was born our sister concern in photobooks, albums and prints space, CandidShutters Store. CandidShutters Store is a one stop shop for all customised, personalised photoboks, albums and any other print related requirements in weddings, travel, baby, anniversaries, milestone events, illustrated photo books for corporates. Offering a wide collection of albums to cater to a broader spectrum of customers, we have tried to integrate customised designing and album printing with technology for a seamless hassle-free experience. We are working on introducing an innovative AI based album making process that would revolutionise the printing industry and its dynamics.
Present and future
Over the most beautiful eventful journey of the last 10 years, CandidShutters has matured into an all-encompassing brand specialising in creating delightful visual content for corporates, government enterprises, and end customers. Following our firm belief in 'Change is the only constant', CandidShutters as a brand continues to tread the path of constant self-invention. We are always keen to explore newer ways and product/service offerings to blend technology, creativity, and professionalism for our customers for a truly mesmerising visual experience.