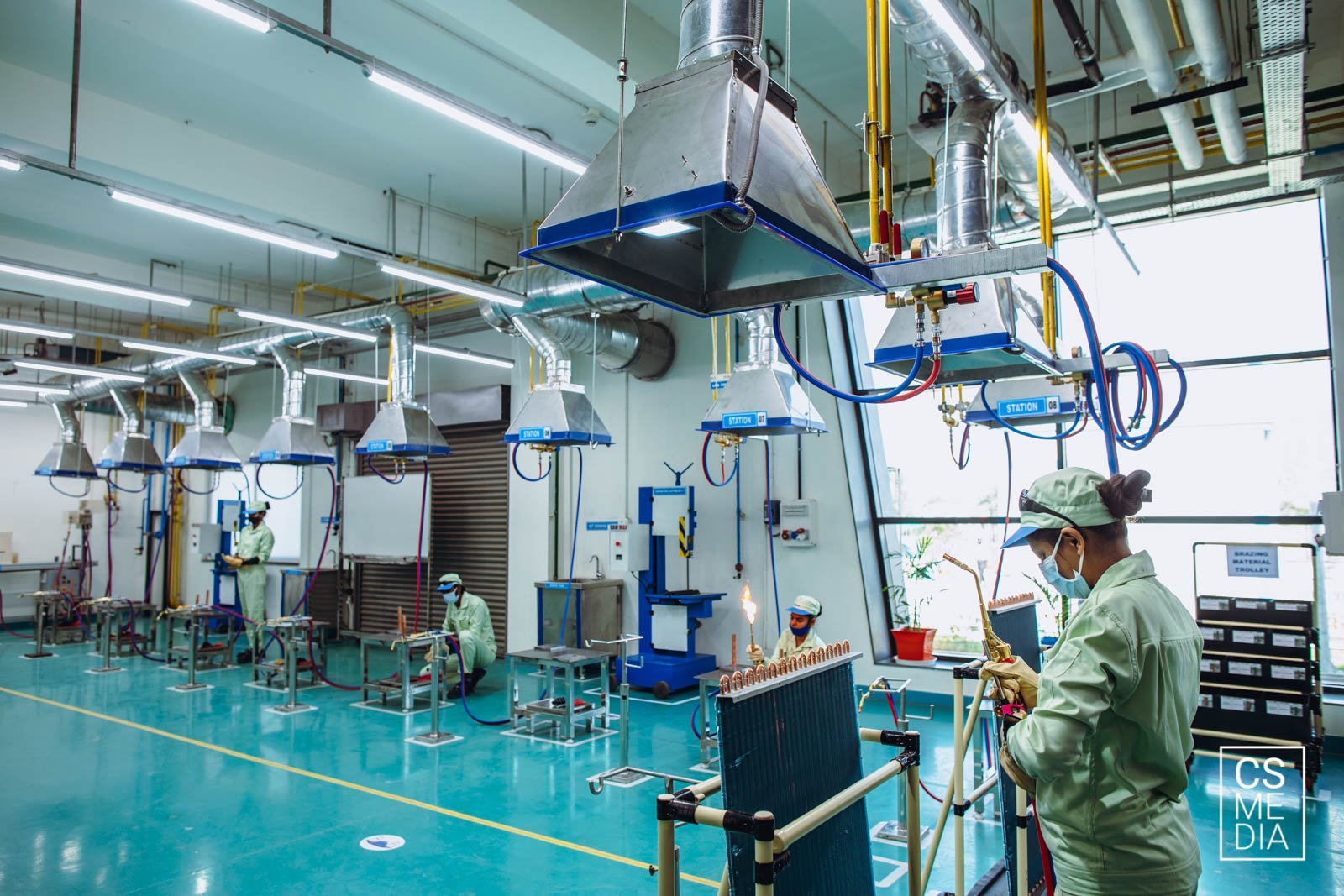 DJIME – Industrial Photography
Located at Neemrana in Rajasthan, DJIME – Daikin Japanese Institute of Manufacturing Excellence is a state of the art campus built by Daikin India. The institute aims to skill Indian youth in HVAC and allied areas and solve a big problem of skill shortage in India.
The CS Media team was hired to capture the grand opening ceremony of this one of its kind campus, offering a complete tour of their campus while also capturing candid moments in their inauguration ceremony. 
The output was a rich mix of industrial photography and a walk through video of the way of working at DJIME.
Client: Kaleidoscope Events Pvt. Ltd.
Company: Daikin India
Location: Neemrana, Rajasthan
CS Media crew: 2 cinematographers, 1 creative director and 1 assistant
Turn around time: 5 days