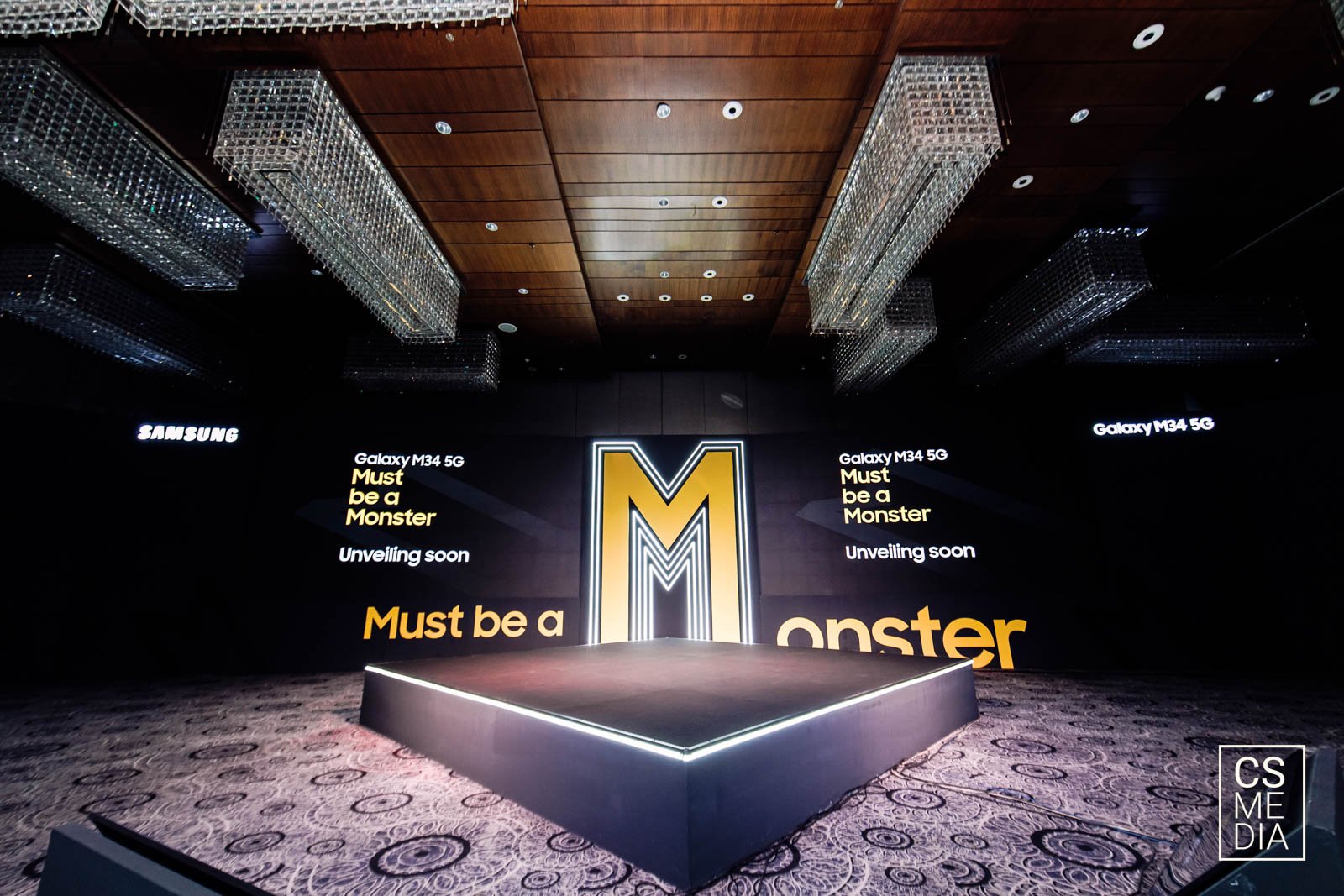 Samsung Product Launch – Corporate Event Photographer India
Success of any brand is defined not just by amazing products, but also by the hype they generate around the product launches. The importance of corporate event photographer India has never been this critical. Youth oriented brands work tirelessly to churn out innovative inspiring products to enthrall their customers. Samsung truly lives up to this motto and always makes its wide customer case in India wait with bated breath for its exclusive range of smartphones and accessories. 
Samsung launched its mid segment smart phone, M 34 5G in July 2023 amidst huge fanfare and media glare. Held at Delhi, this product launch event photography Delhi NCR was attended by the renowned bloggers and influencers from the tech field. 
This exclusive, high on tempo launch event involved unveiling their flagship M 35 5 G phone with a slew of never heard before features making it a truly 'Monster of a Phone' packed with powerhouse features. With a sleek design (a Samsung forte), enhanced battery life (the best in this category), corning gorilla glass, feature heavy and tech savvy touch and feel, this new product launch event was a roaring success. A great platform for a corporate event photographer to capture what goes into making product launch events talk of the town. 
The 'Monster' phone was unveiled by the Samsung India sales and marketing heads followed by a fiery speech explaining its super powerful features and strength, experiential session by the influencers to try and test the product and share their first hand feedback to their wide base of followers.  
Delight your senses with these momentous product launch event photography Delhi. Experience professional, candid corporate events and product launch event photography from the house of the best corporate event photographer India. 
Client: Unboxed Events
Company: Samsung India
Location: JW Marriott, Aerocity
CS Media crew: 1 cinematographer, 2 candid photographers
Turn around time: 7 days